Better Built Basements FAQ
Have a

Question

for Better Built Basements?
Check out some of our Frequently Asked Questions! If you can't find your answer simply fill out our inquiry form and we will get back to you as soon as possible.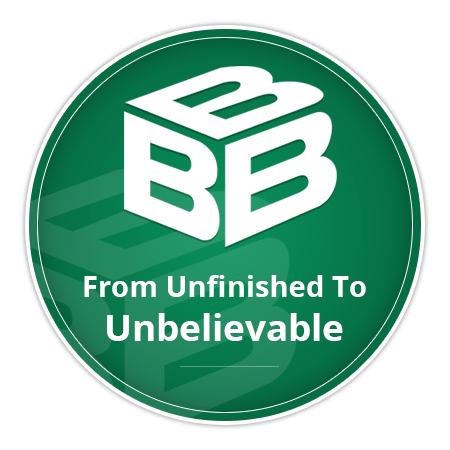 May I contact your references?
You can absolutely call/e-mail our list of references available in our information packet. Our past customers are eager to tell people about their positive experience with Better Built Basements. We encourage you to check the references of anyone doing work in your home.
How will I know what is happening next in my project?
At signing, you will receive a Rough Project Schedule which outlines each step of your project and associated time frames. Also, our Project Manager is in direct contact with you throughout the process so you know what to expect.
Do you use subcontractors?
We are a full-service company capable of providing all areas of specialty construction. Visit the Why Choose Us page to view a list of services we provide.
What types of payment do you accept?
We accept checks, money orders, and most major credit cards (Visa, Master Card).
Is my estimate no-obligation? What if I want options?
Yes, your estimate is no-obligation. We come to you to evaluate your space and give you a written proposal for free! We want our customers to make informed decisions before committing to a project. In many cases, we provide multiple layouts to maximize space planning.
How much would it cost?
It is important for us to conduct an on-site evaluation to determine the condition of your space and compliance with state and local codes. We want to give our customers customized, accurate estimates on every aspect of their project, so contact us today to schedule your FREE consultation!
Ready to

Get Started

or

Have More Questions?
Use the form below to request a quote or ask any additional follow up questions from Better Built Basements. We will contact you right away and can visit your space to give you a free written quote.